GLOBAL COMEDY SENSATION KEVIN HART JOINS THE ACTION AT POKERSTARS CHAMPIONSHIP BARCELONA
More than €13 million guaranteed at Spain's biggest poker event of the year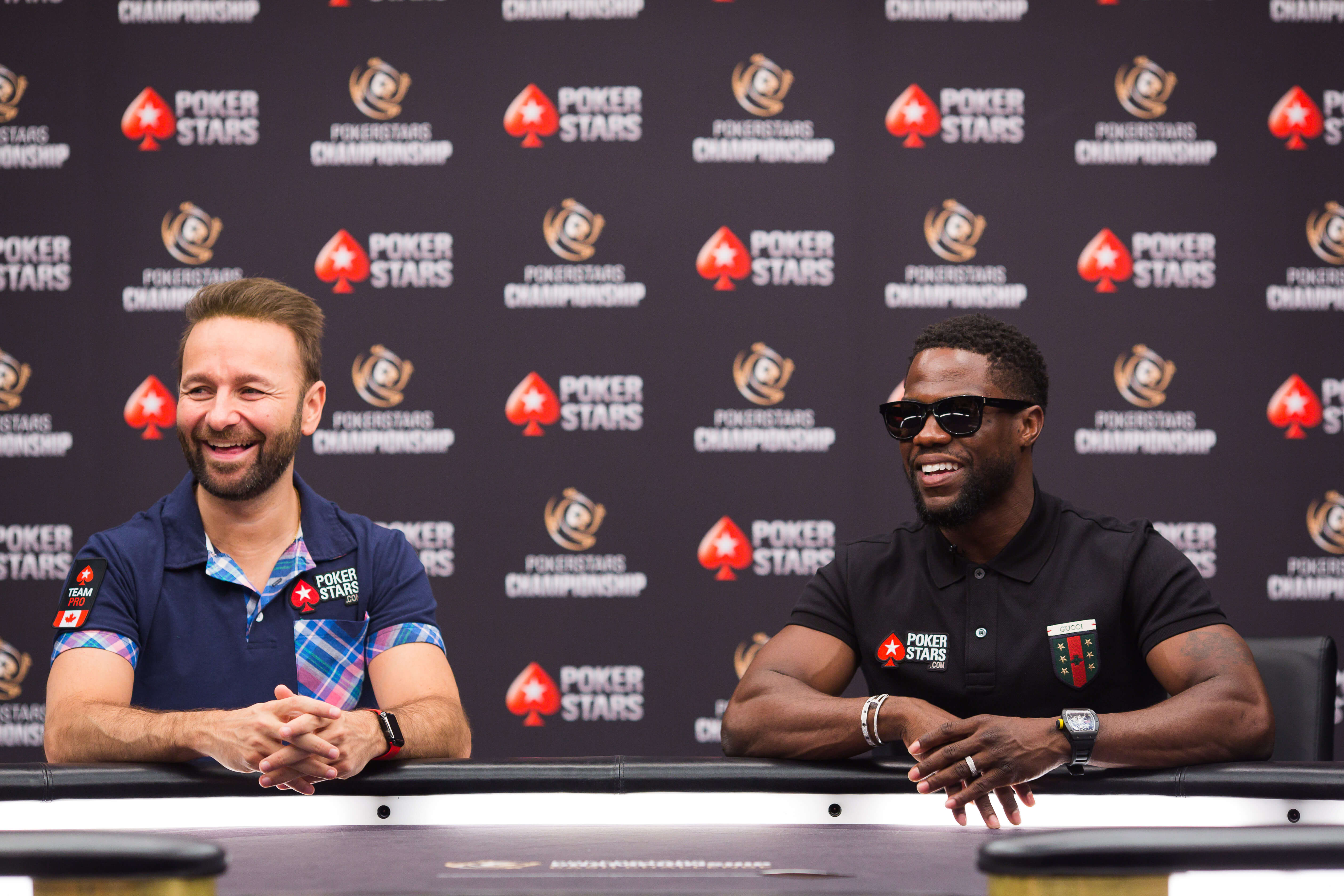 ONCHAN, Isle of Man – June 16, 2017 – Hollywood star and global comedy sensation Kevin Hart today announced in an exclusive interview with the Poker in the Ears podcast that he will attend Spain's biggest poker event of the year, PokerStars Championship Barcelona, an Amaya Inc., (Nasdaq: AYA; TSX: AYA) brand, where he's looking to swipe the crown of reigning Super High Roller champ Fedor Holz.
"You will see me in Barcelona. Question is will you be happy to see me? I don't think the other players will! Just seeing me, you know there is going to be trouble," said Hart in the interview.
The Hollywood star added: "I'm what you would call a weapon. Ain't no way to hurt me. I'm over here looking like a masterplan. When it comes to reflection, deflection, any kind of defense, I have it… Fedor's a machine, but he played around a little and got off his game. I didn't get off my game. These are all baby steps, but I'm gonna get what I want. I don't know how to lose. I only do things to do them at the highest level possible."
Following on from PokerStars Championship Bahamas, Panama, Macau, Monte Carlo and Sochi, the sixth PokerStars Championship event will bring more than €13 million guaranteed poker action across 55 tournaments to Casino Barcelona in Spain, one of the world's most multi-cultural destinations.
THE ULTIMATE GAMING EXPERIENCE
The event will feature a host of tournaments for players to sink their teeth into over the course of the 12 days. The flagship €5,300 Main Event will feature a guaranteed €7 million prize pool pitting poker enthusiasts against professionals, all of whom have their eyes fixed on the glory of becoming Barcelona's first PokerStars Championship winner. The event will also feature the prestigious Super High Roller and the €4 million guaranteed National Championship.
Key events to look out for include:
No Limit Hold'em: August 16-18, 2017 - €10,300

PokerStars National Championship: August 16-21, 2017 - €1,100 - €4,000,000 guaranteed

PokerStars Cup: August 18-21, 2017 - €330

PokerStars Championship Super High Roller: – August 19-21, 2017 - €50,000

PokerStars National High Roller: August 20-22, 2017 - €2,200 - €2,000,000 guaranteed

PokerStars Championship Main Event: August 21-27, 2017 - €5,300 - €7,000,000 guaranteed

No Limit Hold'em Single Day: August 22, 2017 - €25,500

PokerStars Championship PLO High Roller: August 23-24, 2017 - €10,300

PokerStars Championship High Roller: August 25-27, 2017 - €10,300

PokerStars Open: August 25-27, 2017 - €220 - €100,000 guaranteed

Find the full PokerStars Championship Barcelona 2017 tournament schedule at: http://psta.rs/2swtNHq.
Whilst poker will take centre stage during the festival, there will be no shortage of entertainment throughout with the unmissable Player Party as well as a whole host of exciting #StarsFun activities to be announced in the coming weeks.
ONLINE ROUTE TO LIVE POKER IN BARCELONA
Satellites for both the Main Event and the National Championship are currently running at PokerStars, where players can qualify for as little as €1.
A TRIP DOWN MEMORY LANE
Last year's PokerStars-sponsored event in Barcelona was the most successful stop in the tour's history with more than 22,500 tournament entries and more than €45.6 million in prize money awarded overall.
The Main Event alone attracted 1,785 players – including 416 qualifiers – making it the biggest European Poker Tour (EPT) ever held and just one of numerous records smashed during the 13-day gala at Casino Barcelona. Polish young gun Sebastian Malec, who qualified into the event for €27, was crowned EPT Main Event champion taking home the trophy and €1,122,800.
The €1,100 Estrellas Main Event attracted 3,447 players making it one of the biggest live freezeouts ever held outside Las Vegas, while numerous other events had bigger fields than ever before - including the PokerStars Cup, the €2,000 Estrellas High Roller, the €10,000 High Roller and the €50,000 Super High Roller.
Find more information about PokerStars Championship Barcelona 2017 at: http://psta.rs/2swtNHq.
For further information, please contact: press@pokerstarslive.com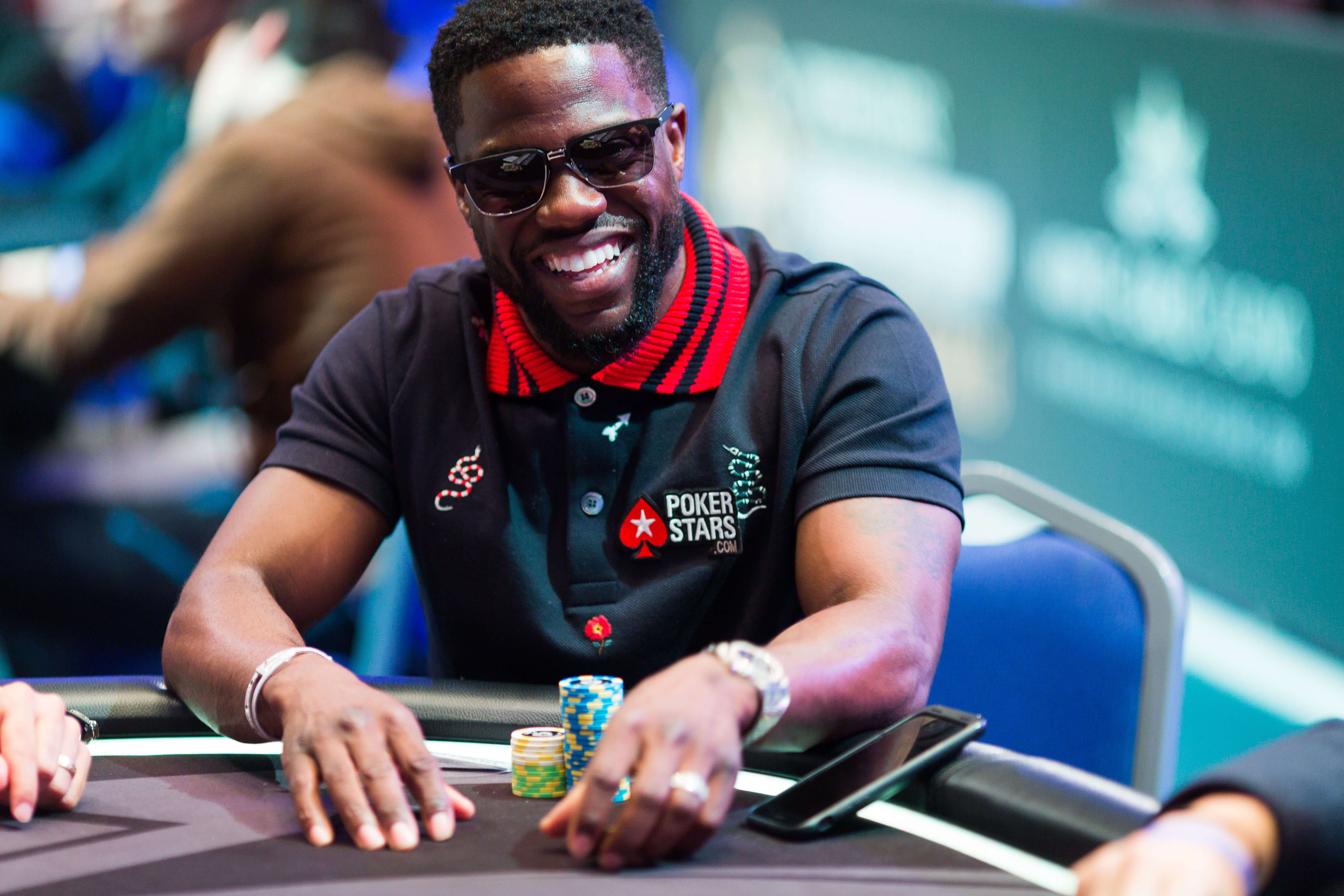 About PokerStars Championship & PokerStars Festival
The PokerStars Championship, sponsored by PokerStars, is the world's biggest poker tour. Bringing together some of the world's most exciting and prestigious poker tournaments, the PokerStars Championship incorporates some events previously part of the European Poker Tour, North American Poker Tour, Latin American Poker Tour and Asia-Pacific Poker Tour. Collectively, these events have paid out well over $1 billion in tournament prize pools globally on five continents since 2004. Confirmed PokerStars Championship sponsored live events for 2017 include the Bahamas, Panama, Macau, Monte-Carlo, Sochi, Barcelona and Prague, with more events to be announced in the coming months.
PokerStars Festival events, sponsored by PokerStars, are mainly tailored for recreational players and incorporate some events previously part of the UK & Ireland Poker Tour, France Poker Series, Italian Poker Tour, Estrellas, Eureka, Asia-Pacific Poker Tour and Latin American Poker Tour. Confirmed 2017 PokerStars Festival sponsored live events are London, Rozvadov, Chile, Marbella, Korea, Lille, Manila, Bucharest, Uruguay and Dublin with more events to be announced.
PokerStars Championship and PokerStars Festival poker tour brands are ultimately owned by Amaya Inc. (Nasdaq: AYA; TSX: AYA). Further information on the PokerStars Championship and PokerStars Festival is available online at www.pokerstarslive.com.
Play Responsibly! For more information on responsible gaming please visit our website at http://www.pokerstars.com/about/responsible-gaming/.
Back to Brand News