THE STARS GROUP'S 2017 WORLD CHAMPIONSHIP OF ONLINE POKER BREAKS RECORDS WITH MORE THAN 107,000 PLAYERS AND A $90 MILLION PRIZE POOL
TORONTO, CANADA – September 29, 2017 – The Stars Group Inc.'s World Championship of Online Poker (WCOOP), a major annual online poker tournament series hosted by its PokerStars brand, ended earlier this week with a prize pool guarantee that surpassed expectations and paid out a WCOOP record $90.6 million, the second-largest ever online poker series.
The 2017 WCOOP total series prize pool exceeded its advertised guarantee of $60 million and grew 16.5% year-over-year, up from $77.8 million last year. It was only surpassed by this year's PokerStars Spring Championship of Online Poker, which paid out more than $93 million.
"We are executing on our plans to bring the excitement of live events online while rewarding players of all levels," said Rafi Ashkenazi, Chief Executive Officer of The Stars Group "We're very pleased to see the reaction at this year's WCOOP with over 107,000 players taking part, of which over 10% were WCOOP first time players and have only had an online account with us for less than a year."
The scope of tournaments had buy-ins ranging from $11 to $25,000 and spanned 164 total events across 25 days. Featuring industry-leading prize guarantees, WCOOP attracted over 107,000 players from more than 130 countries resulting in approximately 677,000 total tournament entries. WCOOP also set a series record for entries in a single tournament of nearly 20,000 and individual players in a single tournament of nearly 19,000. The series included a $5,200 buy-in WCOOP Main Event tournament with the winner taking home $1.6 million from a $10.9 million tournament prize pool. For the first time, WCOOP also introduced a low stakes series this year, with buy-ins ranging from $11 to $530, and a total prize pool of approximately $19.5 million, as compared to the advertised $11 million prize pool guarantee.
As part of the 2017 WCOOP, PokerStars also offered more than $1 million in promotions, giveaways and prizes, and The Stars Group's Helping Hands corporate giving program donated all fees from one of its high roller tournaments, along with a $50,000 match, totalling over $120,000 to Raising for Effective Giving, a European-based charity that promotes the idea of effective giving and providing donation advice to enable people to give to the causes that best reduce the greatest sources of suffering in the world.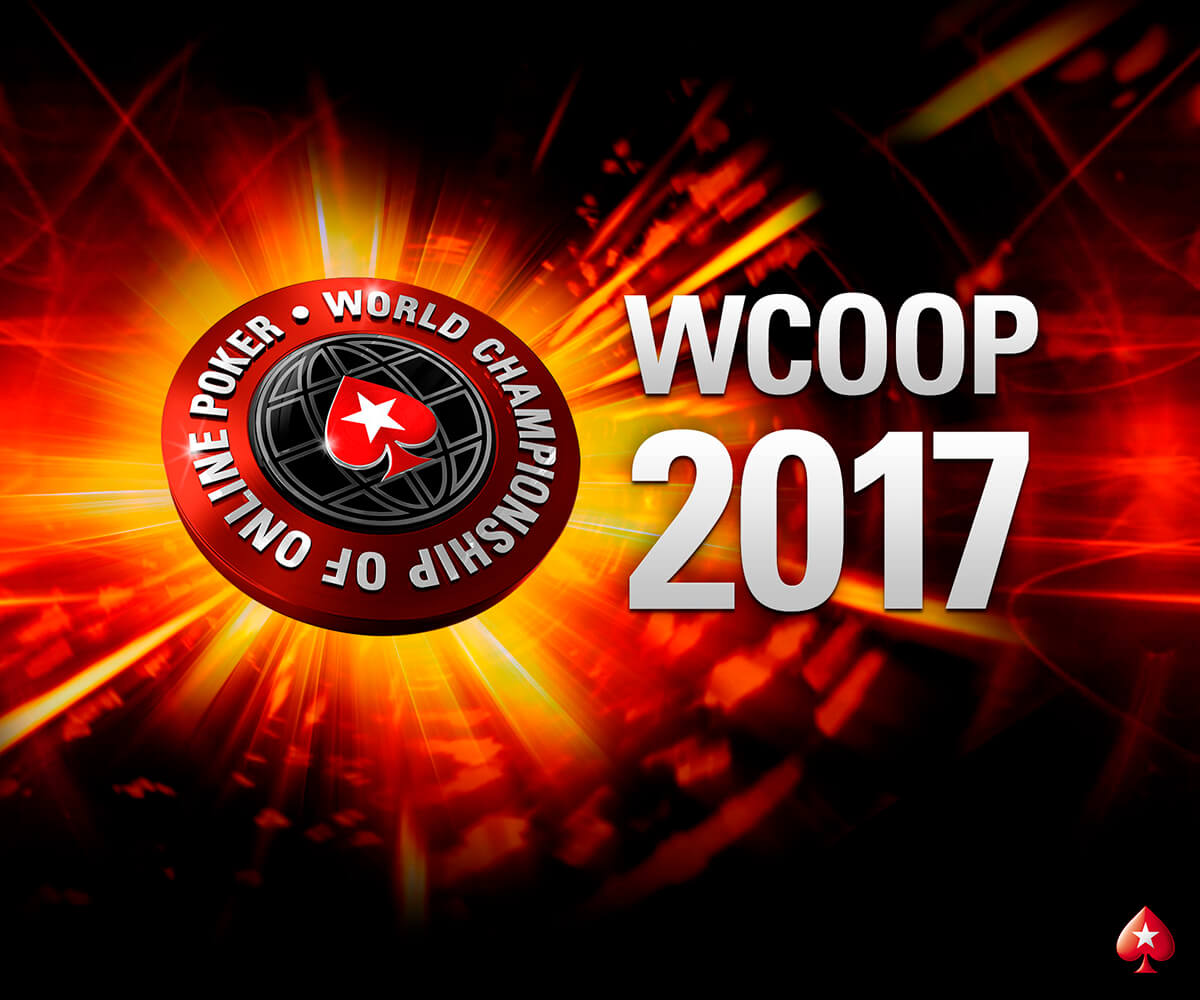 About The Stars Group
The Stars Group Inc. (Nasdaq: TSG; TSX: TSGI) is a leading provider of technology-based products and services in the global gaming and interactive entertainment industries. Through its Stars Interactive online gaming division, The Stars Group ultimately owns gaming and related consumer businesses and brands, including PokerStars, PokerStars Casino, BetStars, Full Tilt, StarsDraft, and the PokerStars Championship, PokerStars Festival and PokerStars MEGASTACK live poker tour brands (incorporating aspects of the European Poker Tour, PokerStars Caribbean Adventure, Latin American Poker Tour and the Asia Pacific Poker Tour). These brands together have more than 113 million registered customers globally and collectively form the largest poker business in the world, comprising online poker games and tournaments, sponsored live poker competitions, marketing arrangements for branded poker rooms in popular casinos in major cities around the world, and poker programming and content created for television and online audiences. The Stars Group, through certain of these brands, also offers non-poker gaming products, including casino, sportsbook and daily fantasy sports. The Stars Group, through certain of its subsidiaries, is licensed or approved to offer, or offers under third party licenses or approvals, its products and services in various jurisdictions throughout the world, including in Europe, both within and outside of the European Union, the Americas and elsewhere. In particular, PokerStars is the world's most licensed online gaming brand, holding licenses or related operating approvals in 17 jurisdictions.
---
Cautionary Note Regarding Forward Looking Statements and Other Information
This news release may contain forward-looking statements and information within the meaning of applicable securities laws. Forward-looking statements can, but may not always, be identified by the use of words such as "anticipate", "plan", "continue", "estimate", "expect", "may", "will", "intend", "could", "might", "would", "should", "believe", and similar references to future periods or the negatives of these words and expressions. These statements are based on management's current expectations and are subject to a number of risks, uncertainties, and assumptions. There can be no assurance that actual results will not differ materially from those expressed or implied in forward-looking statements. Undue reliance should not be placed on forward-looking statements. Please refer to The Stars Group's most recent annual information form, annual and interim financial statements and management's discussion and analysis for more information about the factors, assumptions and risks that may apply to The Star's Group's forward-looking statements. Each forward-looking statement speaks only as of the date hereof, and The Stars Group undertakes no obligation to correct or update any forward-looking statement, whether as a result of new information, future events or otherwise, except as required by applicable law.
For media inquiries, please contact: Eric Hollreiser: Press@starsgroup.com