WEEKLY NEWS DIGEST – OCTOBER 13
$142,424.83
First prize won by the latest PokerStars Sunday Million champion, 'EVERFR0ST', from Finland. The player topped a field of 5,003 players to claim $142,424.83 from the $1,000,600 prize pool.
More info: http://psta.rs/2dxZULC
£35,000 (Approx. $42,561)
Top prize won by UKIPT Birmingham Main Event winner, Ted Jackson-Spivack, from the UK. The player overcame a field of 244 players to take home the title and £35,000.
More info: http://psta.rs/2dOkwEE
$3,000
The amount players can now win every day with PokerStars CardMatch promotion.
CardMatch is a new-look game that appears on regular Zoom poker tables. Once a player has opted
in for CardMatch, they'll be given a Game Card to use featuring 10 slots. Once the player matches
any five slots with their winning hole cards during their Zoom poker session they'll be a winner.
More info: http://psta.rs/2dqF2L3
85
The European Poker Tour Malta will feature 85 scheduled tournaments. A special GPL Tournament has been added to the schedule. It's event #85 and will run on the 28th of October. The PokerStars EPT makes its second stop of Season 13 in Malta. The event will be held at the Portomaso Casino and runs October 18-29, 2016.
More info: http://psta.rs/18laWjK
61
Episode number of this week's EPT Not Live podcast, which is now available to stream or download.
This week Joe Stapleton and James Hartigan talk to Igor Kurganov about the EPT 12 Grand Final Super High Roller. Matt Broughton takes on Stapes in a Matt Broughton themed edition of 'Superfan vs Stapes'.
Listen: http://soundcloud.com/pokerintheears/episode-62-13102016-igor-kurganov
30
The number of players who have already qualified for the PokerStars Festival New Jersey. The event will be taking place at Resorts Casino Hotel in New Jersey from October 29 running until November 6.
Watch: https://www.youtube.com/watch?v=rBcWMk6rPM4&feature=youtu.be
More info: http://psta.rs/2ekyLk5
4
PokerStars is giving an even wider audience the chance to take part in WCOOP action with four Play Money WCOOP events taking place over two days in November: Nov 12, 13:00 ET: 1M Play Chip NL Hold'em [Play WCOOP Kickoff]; Nov 12, 16:00 ET: 2M Play Chip NL Omaha Hi/Lo [6-Max]; Nov 13, 11:00 ET: 5M Play Chip NL Hold'em [6-Max, Win the Button] and Nov 13, 14:00 ET: 20M Play Chip NL Hold'em Main Event.
More info: http://psta.rs/1JK20DG
PHOTO OF THE WEEK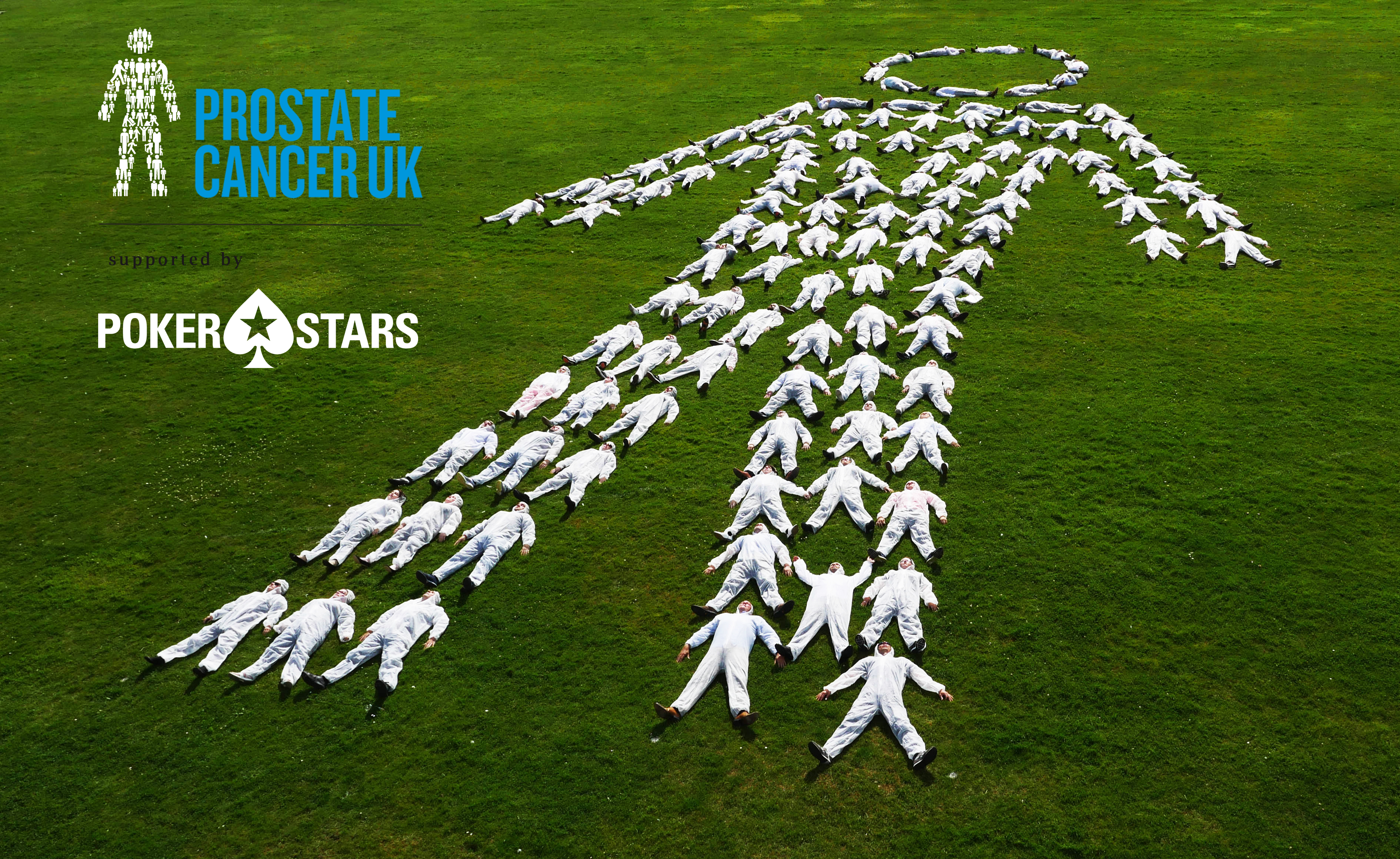 PokerStars and leading men's health charity Prostate Cancer UK are joining forces for a special one-night event in a bid to raise awareness and funds to help beat prostate cancer. Lads Night In will take place on Friday, October 21, 2016, and is aimed at bringing friends in the UK and Isle of Man together to hold a poker home game and help raise money for a great cause while having fun. Participants are encouraged to donate the prize pool from their home game to Prostate Cancer UK.
Sign up here: www.prostatecanceruk.org/ladsnightin
VIDEO OF THE WEEK
Team PokerStars Online members Jamie Staples and Kevin Martin alongside Matt Staples and Jeff Gross have been streaming a charity marathon. The four players have set up 'The Stream House' for a week-long marathon, a non-stop stream, where for 24 hours/day, 7 days in a row, at least one of them will be live streaming on Twitch and giving 100% of the donations to their streams to the Michael Phelps Foundation.
Watch:
6am-12noon- Jaime Staples (PokerStars Team Pro Online) https://www.twitch.tv/pokerstaples
12pm-6pm – Jeff Gross https://www.twitch.tv/jeffgrosspoker
6pm – 12pm - Kevin Martin (PokerStars Team Pro Online) https://www.twitch.tv/kevinmartin987
00.01am- 6am- Matt Staples https://www.twitch.tv/pokerstaplespa
More info: http://psta.rs/2ebwF2n
Back to Brand News