POKERSTARS WORLD CHAMPIONSHIP OF ONLINE POKER 2017 GUARANTEES $60 MILLION
More than $1 million in additional value through extra giveaways and promotions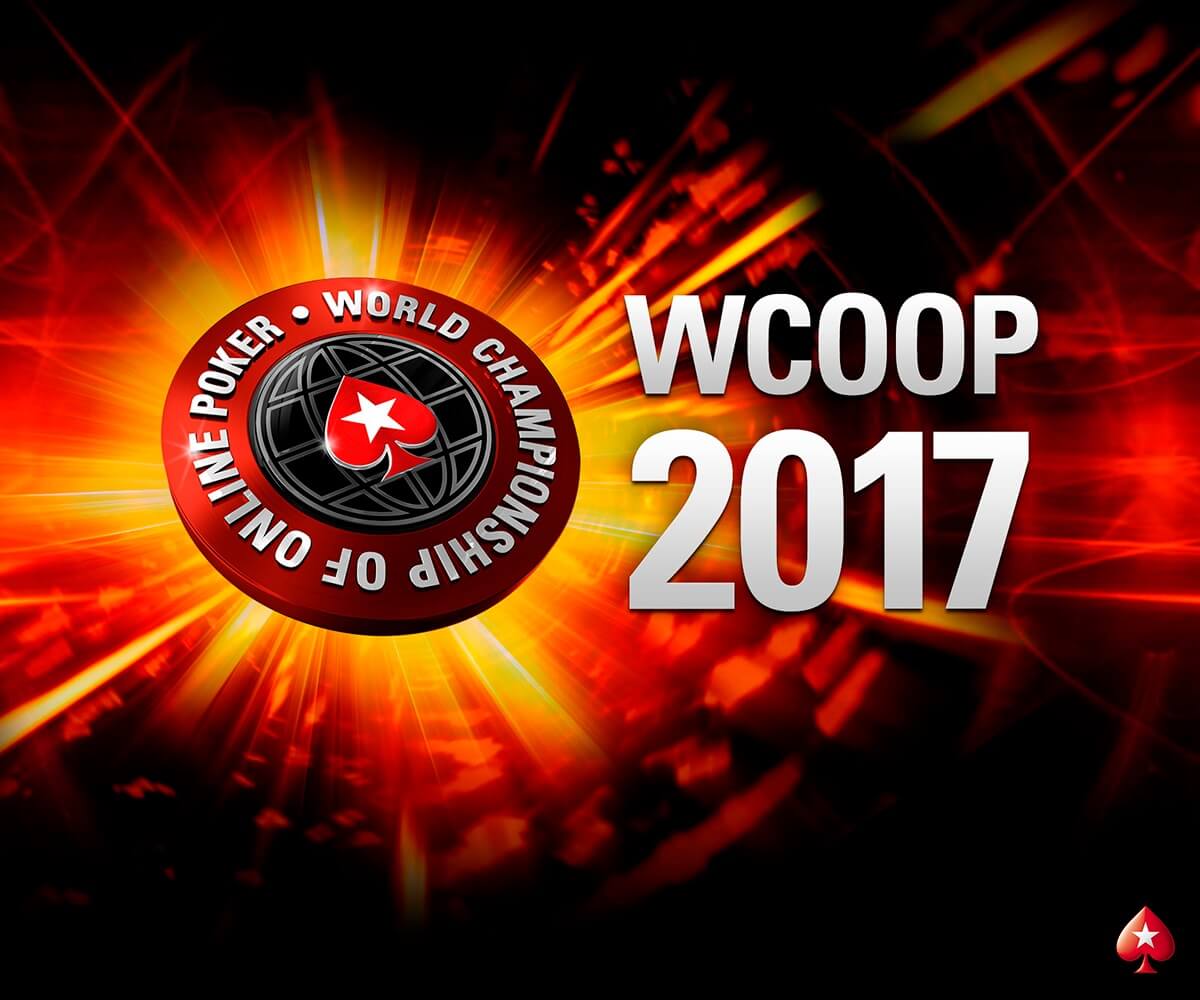 ONCHAN, Isle of Man – August 21, 2017 – The World Championship of Online Poker returns to PokerStars, the market-leading brand of The Stars Group (Nasdaq: TSG; TSX: TSGI), with a record-breaking series guarantee of $60 million across 81 events, including a $5,200 Main Event with a $10 million guarantee and the addition of a Low stakes tier to the series. The series kicks off on September 3 and runs until September 26 but satellites, and the chance to claim part of that $1 million plus in promotions and giveaways in prizes, start today.
The 2017 edition of WCOOP will celebrate and cater to PokerStars players of all levels. All players who final tabled a WCOOP 2016 event will receive a ticket to the daily $55 Seat Added Satellite, representing around $50,000 of extra value, courtesy of PokerStars. Players who have just missed out on the money in any WCOOP 2017 tourney will be eligible for entry into daily $7,500 added value freerolls representing $165,000 in extra value, running from September 4 to September 25.
---
REWARDING PLAYERS
WCOOP 2017 is appointment poker at its best with lots of opportunities for players to make the most out of the series.
Daily $55 Seat Added Satellites: These tournaments will have one $5,200 Main Event entry added to the satellite each day from today until September 24, which means that PokerStars will be buying in a player every day until the Main Event, representing more than $175,000 in entries.

Bubble Freeroll: To appease the pain of bubbling a tournament, any player who directly bubbled a WCOOP 2016 event will also be given a ticket to a special freeroll on September 3 at 14:05 ET where they will play for one of three $5,200 Main Event seats.

Special edition Spin & Go: These games will allow players to spin their way into WCOOP at either the $27 or $109 buy-in levels. The Spin & Go's are running in the PokerStars client now until September 24.

Stars Rewards Chests: There will be more than $700,000 in added value via WCOOP tickets awarded to players in Stars Rewards Chests.
"This year we're making WCOOP even bigger and better," said Mike Jones, Poker Operations Manager at PokerStars. "We've added a less expensive version of each WCOOP event, we're trying new things with the satellite program, and we're giving away nearly a million dollars' worth of WCOOP entries in various promotions.
"Between the 'Low' events, a robust satellite program, and the generous promotions, players of all levels will have a chance to take part in WCOOP. With such a huge series guarantee, there is plenty of prize money up for grabs."
For more information about WCOOP, including the schedule, visit: http://psta.rs/2xdsUlq
For press enquiries, please contact press@pokerstars.com.
About PokerStars
PokerStars operates the world's most popular online poker sites, serving the global poker community. Since it launched in 2001, PokerStars has become the first choice of players all over the world, with more daily tournaments than anywhere else and with the best online security. More than 165 billion hands have been dealt on PokerStars, which is more than any other site.
PokerStars is the flagship brand of The Stars Group Inc. (Nasdaq: TSG; TSX: TSGI), which owns gaming and related businesses and brands, including PokerStars, PokerStars Casino, BetStars, Full Tilt, StarsDraft, and the PokerStars Championship and PokerStars Festival and PokerStars MEGASTACK live poker tour brands (incorporating aspects of the European Poker Tour, PokerStars Caribbean Adventure, Latin American Poker Tour and the Asia Pacific Poker Tour). PokerStars is the world's most licensed online gaming brand, holding licenses or related operating approvals in 17 jurisdictions.
Play Responsibly! For more information on responsible gaming please visit our website at http://www.pokerstars.com/about/responsible-gaming/.