PLAYERS CHIP IN TO HELP POKERSTARS RAISE $50,000 FOR RIGHT TO PLAY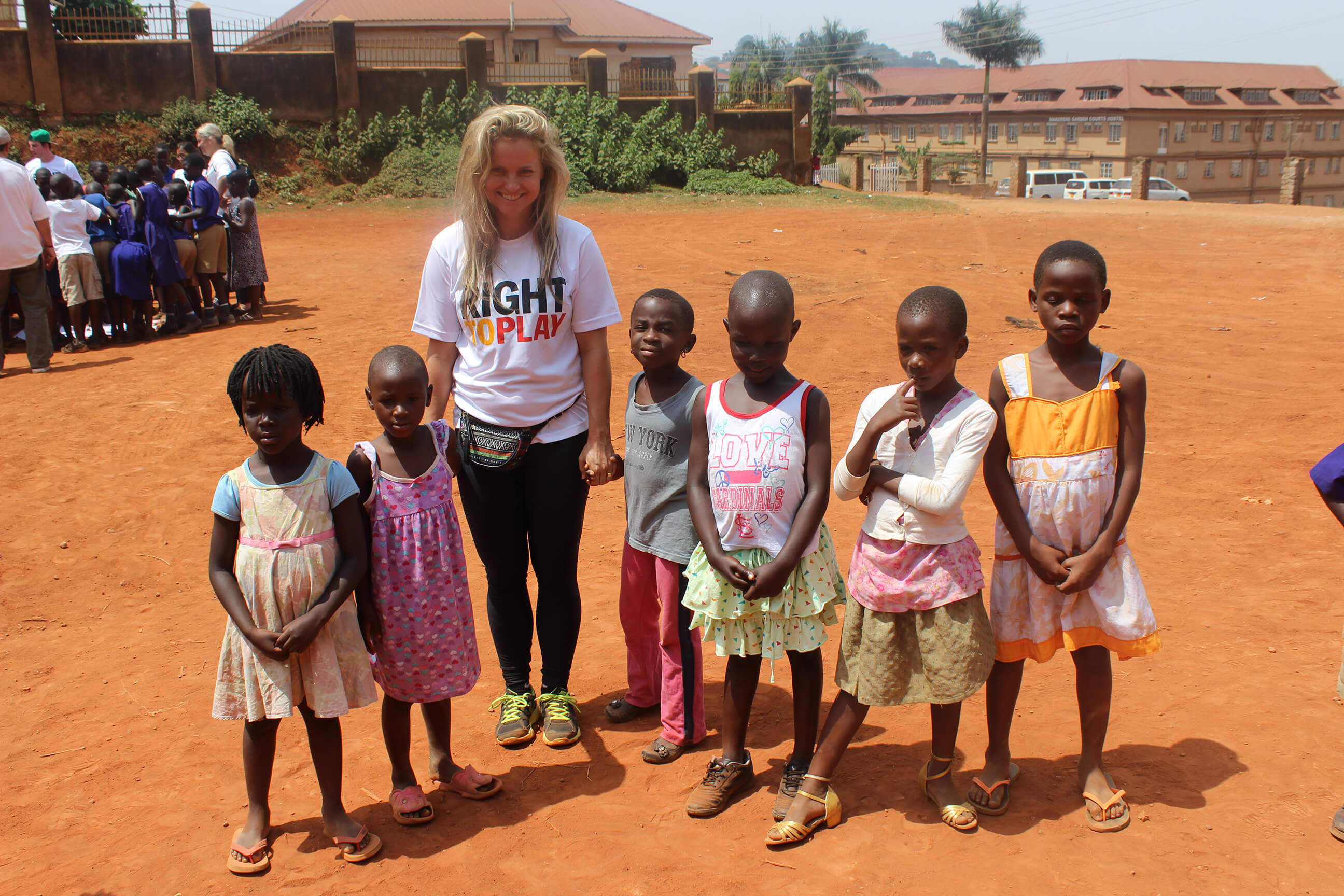 First ever PokerStars Play Money charity tournament smashes guarantee and helps raise funds for disadvantaged children
ONCHAN, Isle of Man – April 12, 2018 – Poker players from around the world came together on the International Day of Sport for Development and Peace on April 6 for PokerStars first ever online multi-table Play Money charity tournament. PokerStars made a $10 donation on behalf of the first 5,000 players who signed up to play the 5 billion Play Money chip guaranteed tournament to raise $50,000, enough to educate more than 1,660 disadvantaged children for a year.
"We would like to thank everyone who came together to participate and show their support on the day," said Sue Hammett, Department Head of Corporate Giving for The Stars Group. "We're thrilled that so many people from more than 100 countries around the world came together to raise money for our global charity partner, Right To Play." The event exceeded its original 5 billion Play Money chip guaranteed prize-pool by over 2 billion, paying out more than 7.3 billion Play Money chips to 8,372 entries overall. The first place prize went to US player "Alange", who converted his 2 million play chip investment (1 million buy-in and 1 million re-entry) into 939,250,000 chips, almost 500 times more than the buy-in.
"Once again PokerStars' poker players and ambassadors have come together to show what a generous community they are," said Nikki Skipper, National Director of Right To Play UK. "Education is a fundamental right but sadly not all children have the opportunity to learn and grow, and reach their potential in life. Thanks to PokerStars and other partners we are able to provide some of the most vulnerable children in the world with a quality education through our sport and play based programmes. Our heartfelt thanks to everyone who supported the tournament."
Players were joined at the felt by seven PokerStars Ambassadors including Fatima Moreira de Melo and Chris Moneymaker. All had bounties on their heads, with MoneyMaker lasting the longest of the seven.
"It was really cool chatting with everyone throughout the tournament and was also great to see other players know each other by name," said Moneymaker. "The charity event drew a large number of players and the skill level was very varied, which provided a fun and challenging experience. It was great fun talking with the players but also trying to quickly determine the skill level of each player in a short period of time. I am looking forward to the next event as I had a blast playing this one!"
Right To Play reaches nearly two million children every week who have been affected by conflict, disease and poverty across Africa, Asia and the Middle East. Using sport and games they make education accessible and fun, teaching children critical life skills, how to resolve conflicts without violence and how to avoid disease.
PokerStars and Right To Play first partnered in 2014 and have raised more than £1.5 million thanks to donations from The Stars Group's corporate giving programme Helping Hands, as well as the generosity of employees and players. A video of Fatima Moreira de Melo talking about her experience visiting parts of Africa as a Right To Play Ambassador is available here.
To find out more about the tournament visit the PokerStars Blog or the PokerStars Free Play Facebook Page.
For further information, please contact press@pokerstars.com
---
About PokerStars
PokerStars operates the world's most popular online poker sites, serving the global poker community. Since it launched in 2001, PokerStars has become the first choice of players all over the world, with more daily tournaments than anywhere else and with the best online security. More than 178 billion hands have been dealt on PokerStars, which is more than any other site.
PokerStars is the flagship brand of The Stars Group Inc. (Nasdaq: TSG; TSX: TSGI), which owns gaming and related businesses and brands, including PokerStars, PokerStars Casino, BetStars, Full Tilt, and the PokerStars Festival, PokerStars MEGASTACK, PokerStars Caribbean Adventure, European Poker Tour, Latin American Poker Tour and the Asia Pacific Poker Tour live poker tour and event brands. PokerStars is the world's most licensed online gaming brand, holding licenses or related operating approvals in 17 jurisdictions.
Play Responsibly! For more information on responsible gaming please visit our website at http://www.pokerstars.com/about/responsible-gaming/
About Helping Hands
Helping Hands is the Corporate Giving programme of The Stars Group Inc. (Nasdaq: TSG; TSX: TSGI). It provides support to charities through galvanising the support of the brands, players and staff. Helping Hands is the embodiment of The Stars Group ethos that working with its communities and people to make a difference is an essential part of being a responsible business. Helping Hands works with charities locally where The Stars Group have an office presence and globally through its charity partners, such as CARE International and Right To Play through which The Stars Group helps communities to recover from international emergencies and uses the power of sport and play to transform children's lives. Since its launch in 2013, Helping Hands has contributed more than $8 million to charities around the world.
About Right To Play
Right To Play is a global charity that uses sport and play to improve the lives of vulnerable children in some of the world's poorest communities. Each child deserves the chance to succeed and thrive in life but every day millions of children are challenged by poverty, war, disease and poor education. These challenges put their futures at risk and rob them of their potential. Right To Play gives them back that chance. Using sport and games we make education accessible and fun, teaching children critical life skills, how to resolve conflicts without violence and how to avoid disease. Right To Play reach nearly two million children every week across Africa, Asia and the Middle East.
The aim is to help every child in need to reach their full potential, and to build a future shaped by opportunity, and not just challenge.
To find out more: www.righttoplay.org.uk