The Stars Group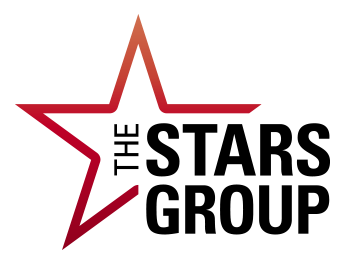 The Stars Group is the ultimate owner of industry leading gaming brands such as PokerStars, PokerStars Casino, BetStars, Full Tilt, and the PokerStars Live brands. Collectively, these and other brands of The Stars Group have millions of registered customers globally, forming one of the largest online gaming businesses in the world.
We provide gaming experiences designed to make our platforms the favorite iGaming destinations for customers everywhere by providing technology-based products and services in the global gaming and interactive entertainment industries. As game designers and regulatory champions, we want to lead the industry by putting our players first, working with local and global government regulators to establish safe and licensed environments that benefit jurisdictions and reward responsible operators.
---
The Stars Group is one of the most regulated online gaming companies in the world, with licenses or applicable approvals to operate in 18 jurisdictions, including in Europe, both within and outside the European Union, Australia, North America and elsewhere. Our scalable technology platform, passionate personnel, regulatory experience and reputation, and global exposure allows us to focus on developing and acquiring interactive technology-based assets with high-growth potential in existing and new markets and industries.
A common account and convenient single wallet for our main products as well as one of the industry's first cross-vertical rewards programmes, Stars Rewards, makes every game count and means The Stars Group creates winning moments for players across every one of our brands.