POKERSTARS CASINO MAKES NINE MILLIONAIRES IN 2017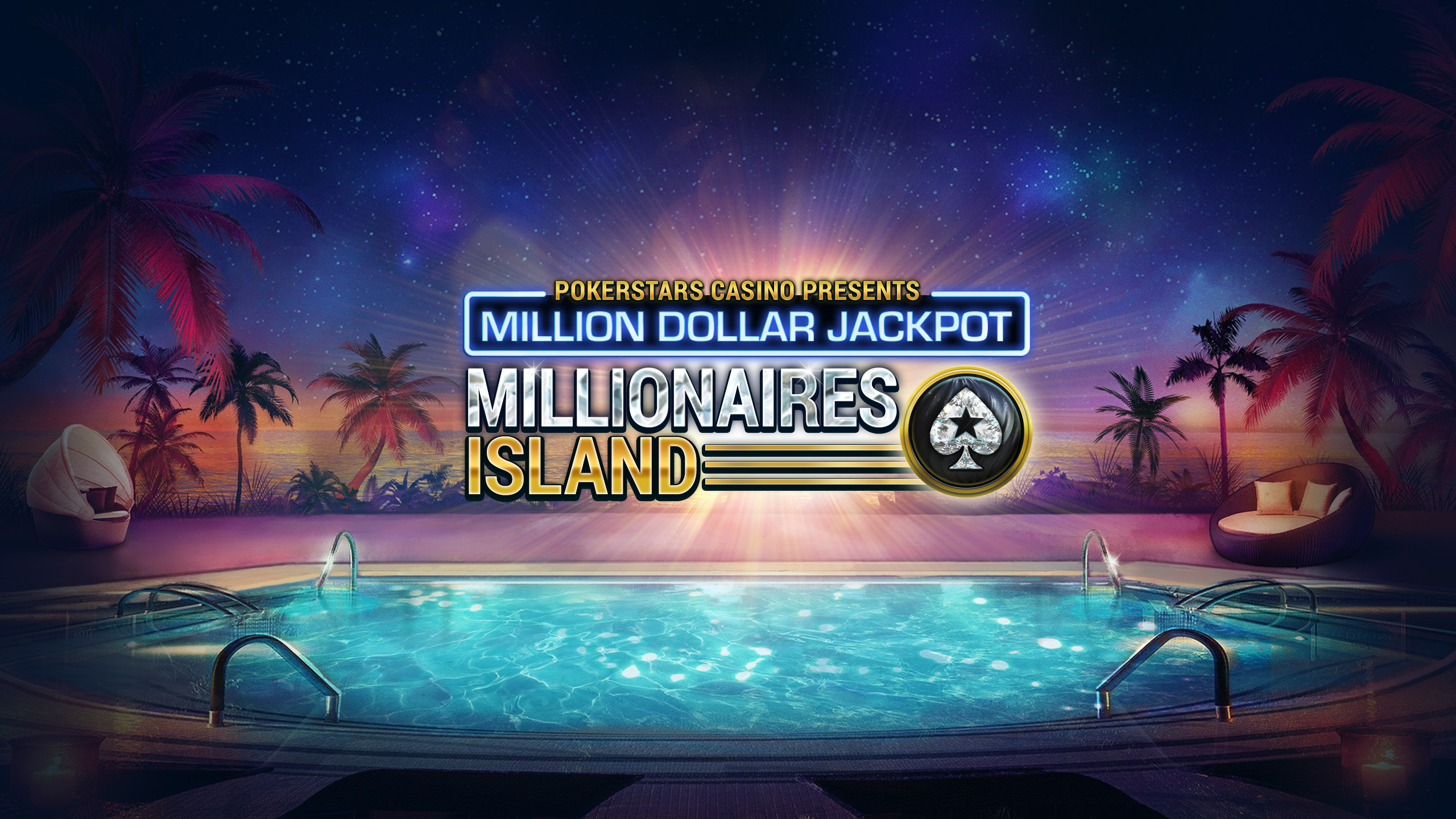 Slot games pay out more than $15 million to nine PokerStars Casino players
ONCHAN, Isle of Man – January 11, 2018 – Nine millionaires were created in 2017 at PokerStars Casino, a record for one of the world's fastest growing online casinos. Seven players pocketed seven-figure sums from PokerStars Casino in-house developed slot games Millionaires Island and Stars Mega Spin, which paid out a total of more than $10.3 million. The largest jackpot paid out to date through PokerStars Casino is more than $2.5 million.
"PokerStars Casino grew from strength to strength in 2017," said Bo Wänghammar, Managing Director of PokerStars Casino. "The launch of two exclusive, in-house developed $1 million guaranteed jackpot slots games in one year alongside the launch of over 150 new games has created what we believe to be a very strong offering and a truly unique online gaming experience for our customers."
DECEMBER MILLION-DOLLAR PAYOUTS
Three million-dollar jackpots were won in December, starting with 'beckskr' on December 10 who struck the jackpot playing Arcade Bomb to head into the holiday season $1.8 million richer. Describing the win, 'beckskr' said "It just felt like it was not real".
After wagering just $0.50 on Millionaires Island, Ukrainian player 'aHare75' struck gold on the popular progressive jackpot slot on December 26 and won $2,510,318.95. It's the largest jackpot amount ever won at PokerStars Casino.
Just days later on December 30, PokerStars Casino's newest in-house developed slot Stars Mega Spin awarded its first jackpot. Stars Mega Spin sent one lucky player into 2018 in style paying out more than $1.4 million just weeks after launch.
MILLIONAIRE GRAND TOTAL
Millionaires Island lived up to its name by striking for six out of the nine millionaires made in 2017, the most out of any slot game at PokerStars Casino last year.
| Date | Casino Game | Jackpot Pay Out |
| --- | --- | --- |
| 26/01/2017 | Millionaires Island | $1,517,303.08 |
| 22/02/2017 | Millionaires Island | $1,410,720.04 |
| 24/02/2017 | Genie Jackpots | $1,368,821.28 |
| 26/07/2017 | Millionaires Island | $2,439,369.27 |
| 27/07/2017 | Millionaires Island | $1,348,812.57 |
| 04/11/2017 | Millionaires Island | €1,517,256.34 |
| 10/12/2017 | Arcade Bomb | $1,879,437.02 |
| 26/12/2017 | Millionaires Island | $2,510,318.95 |
| 30/12/2017 | Stars Mega Spin | $1,409,566.38 |
For further information, please contact: press@pokerstars.com
---

About PokerStars Casino
PokerStars Casino is the online casino brand of The Stars Group, which operates the world's largest online poker room, PokerStars. PokerStars Casino features a wide range of popular and specialist casino games, fantastic promotions and exclusive new products.
PokerStars Casino builds upon the strength of its sister brand, PokerStars, to offer casino players an unrivalled playing experience. In combination with PokerStars' extensive IT infrastructure and gaming experience which manages millions of transactions every hour, PokerStars Casino offers players the safety and security of the world-leading PokerStars brand.
PokerStars Casino is ultimately owned by The Stars Group Inc. (Nasdaq: TSG; TSX: TSGI).
For more information on responsible gaming please visit our website at http://www.pokerstars.com/about/responsible-gaming/