FOUR MILLIONAIRES MADE IN JUST OVER A WEEK AT POKERSTARS AND FULL TILT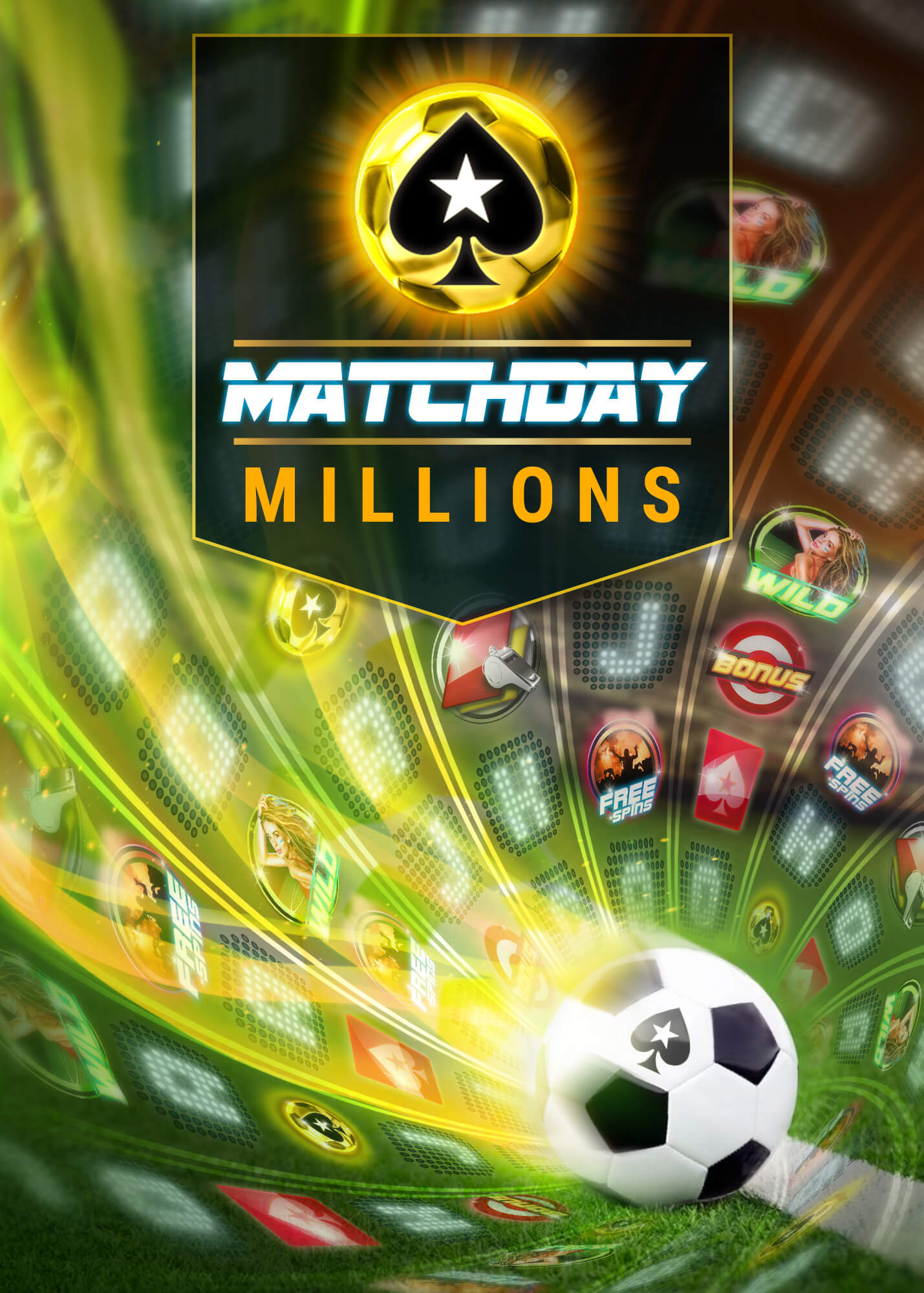 Four million-dollar wins include firsts for Spin & Goal, Matchday Millions and Full Tilt
ONCHAN, Isle of Man – June 29, 2018 – Four new millionaires are celebrating football-fuelled victories at PokerStars, PokerStars Casino, and Full Tilt this week having each secured million-dollar pay outs totalling more than $5.4 million.
"With four millionaires created since the World Cup started, we clearly have the answer to half-time entertainment," said Christopher Coyne, Chief Marketing Officer of Stars Interactive Group. "Throughout PokerStars, BetStars, Full Tilt and PokerStars Casino, there's an array of football-themed fun, promotions and major value-added action. Unlike those on the pitch, our customers didn't even have to break a sweat to earn big. We'd like to see those four viewing parties now!"
MILLION-DOLLAR GOAL
'[AG]_Rocky' became the first player to win $1 million on a $5 buy-in Spin & Goal at PokerStars. Inspired by this summer's football, Spin & Goal tournaments are special edition Spin & Go games that not only give players the chance to win up to $1 million, but also free BetStars bets and dream football holiday packages. The fast-paced game of poker is perfectly sized for half-time or on a break from a multi-table tournament (MTT).
'Joseph1457' picked up an enormous $100,000 for finishing in second place. PokerStars Ambassador Ben Spragg caught the battle for the seven-figure prize and the moment '[AG]_Rocky' scored big live on Twitch. The player had been playing in two MTTs and decided to wrap up his session with a quick go on Spin & Goal, resulting in a million-dollar pay day. Head to the PokerStars Blog for more information about the win.
CASINO SCORES A HAT TRICK
Matchday Millions, a football themed, in-house developed proprietary slot game with a $1 million minimum guaranteed jackpot, hit for the very first time last week. 'BRAER_71RUS' won $1,425,373.02 at Full Tilt, making this the first million-dollar casino jackpot to hit at the site.
The slot shares a prize pool with Stars Mega Spin and Millionaires Island, which both had million-dollar jackpots go off during the same week at PokerStars Casino. Player 'lohengramm' got an "unexpected surprise" worth $1,679,871.30 when Stars Mega Spin hit the jackpot. 'BETHGE68' from Germany became the fourth millionaire made in 10 days with a windfall of $1,357,835.04 from PokerStars Casino's Millionaires Island.
Check out Spin & Goal and Matchday Millions for more information on half-time entertainment across PokerStars, PokerStars Casino, and Full Tilt. In addition, a variety of World Cup promotions are running at BetStars including best price on World Cup accas of three teams or more and World Cup odds boosts offering enhanced prices.
Keep up to date with the latest news of football fixtures at BetStars News.
For further information, please contact press@pokerstars.com
---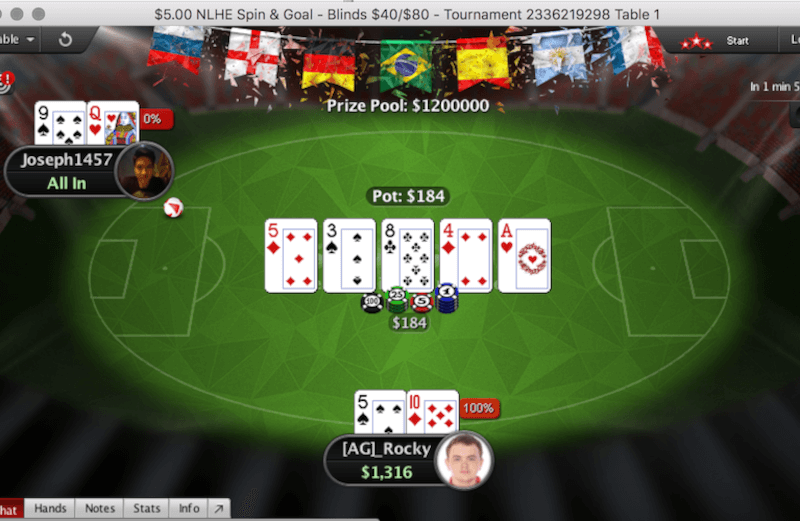 About PokerStars
PokerStars operates the world's most popular online poker sites, serving the global poker community. Since it launched in 2001, PokerStars has become the first choice of players all over the world, with more daily tournaments than anywhere else and with the best online security. More than 182 billion hands have been dealt on PokerStars, which is more than any other site.
PokerStars is the flagship brand of The Stars Group Inc. (Nasdaq: TSG; TSX: TSGI), which owns gaming and related businesses and brands, including PokerStars, PokerStars Casino, BetStars, Full Tilt, and the PokerStars Festival, PokerStars MEGASTACK, PokerStars Caribbean Adventure, European Poker Tour, Latin American Poker Tour and the Asia Pacific Poker Tour live poker tour and event brands. PokerStars is the world's most licensed online gaming brand, holding licenses or related operating approvals in 17 jurisdictions.
Play Responsibly! For more information on responsible gaming please visit our website at http://www.pokerstars.com/about/responsible-gaming/